Welcome to Toledo New Bath
Why do Customers choose New Bath?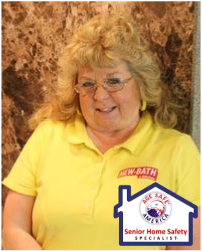 Great News
Great News here at Toledo New-bath!
Sadly to say there are no Spring Home Shows being held due to the pandemic BUT the Great News is we here at Toledo New-Bath are offering "private showings" either at your home or at one of our two showroom locations with great savings!
Our "private showings" will feature a variety of products available and an experienced, personable and knowledgeable sales person to personally take care of any of your bathroom needs!
With that we are offering you a savings of $1000 off any bath unit! This would be our normal Spring Home Show Special that we are giving you with a personal touch! Our "private showings" can be set up by appointment with Linda, our Senior Home Safety Specialist at our new location at 2503 N. Reynolds Rd. and also our main location at 4519 Bennett Rd. Both have showrooms you can come in and see and try out the products, as well as get a private showing!
Don't wait too long and miss this incredible opportunity! If you are thinking at all about remodeling your current bathroom or just need some updating, now is the time to act while this amazing offer is available!
Even though you can't get rid of winter fever by attending one of the Spring Home Shows, you can get the same feeling by calling for one of our "private showings" and getting the personal VIP treatment.
Whatever your bathroom needs are we here at Toledo New-Bath are here to help! So call me or stop in our showroom and visit. I am here to greet you with a smile, answer any questions you may have, and show you the many options we have available for your bathroom needs!
Toledo New Bath is Open & Here To Help Seniors Stay Safe in Their Home!
We Have a Wide Selection of Walk-In Tubs to Choose from
We have helped seniors live safely in their own homes for over 50 years!
A professionally installed, custom built and quick draining walk in bathtub can help you or someone you love live a safer, more convenient life. Click here for more information and to view some of our luxurious walk-in tubs!
Toledo's #1 Ranked Bathroom Remodeler!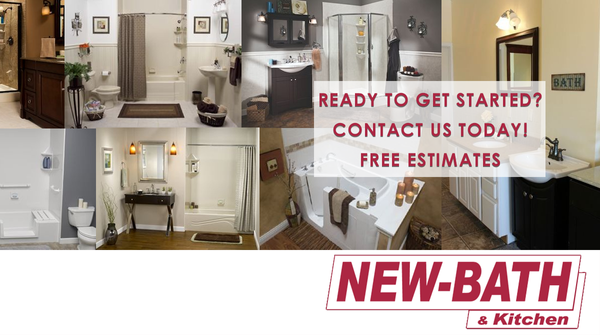 Whether it's a complete bathroom remodel or one of our new bath conversion systems, anything you need in your bathroom we can do, and we'll do it right. We stand by all of our products with a lifetime warranty and even offer one day installations. Our no pressure sales staff can help you design the bathroom of your dreams, or our certified senior safety specialist can help you efficiently convert your bathroom for easy accessibility. Visit one of our local showrooms and see for yourself why Toledo New-Bath is proud to be Toledo's top ranked bathroom contractor!
Call the Senior Safety Experts at Toledo New Bath Today
Let us help you stay safe in your home longer!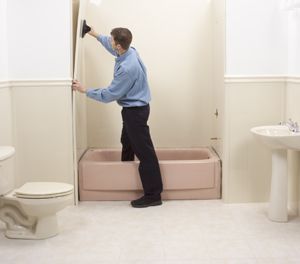 Are you having trouble getting in and out of your bathtub? If so, we have many home solutions for you!
Many people would like to purchase a walk in tub, safety tub, step-in tub, but the cost is prohibitive. In another way… it simply does not fit their budget. For approximately 50% of the cost, we can convert your existing tub to a walk in shower.
We Are Here To Make Your Bathroom Safer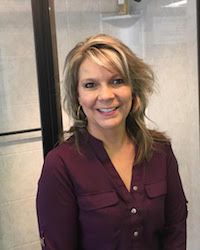 Lori Cousino
Sales Associate
"Toledo New Bath did beautiful work and great craftsmanship on our challenging bathroom project. They made our bathroom renovation possible."
- Bill and Ruth O.
"The installer was very professional and knowledgeable. He was neat and cleaned up after himself, we appreciated that. We would highly recommend Toledo New Bath"

- Russel and Vivian D.
Toledo New Bath is the only locally owned and operated bathroom remodeling contractor.
We call Northwest Ohio and Southern Michigan home and are proud to be Toledo's Top Bathroom Remodeler!
Owned and operated by Kurt Volmar for 15 years, the company offers a full showroom where you can view all of our products for your bathroom. We carry more colors and styles than any of our competitors and offer a lifetime warranty on bath material and labor.
We are proud members of the Better Business Bureau (BBB) and currently carry an A+ rating. It's important for you to know we can take care of all your needs from a simple bathtub or vanity to a complete bathroom remodel.
Please don't forget to ask about current bathroom remodel discounts and coupons and our best in the business lowest price guarantee!
Call today for a FREE, no pressure consultation by one of our experienced sales consultants. You won't be disappointed. Join our many satisfied customers today!
If You're Calling "1-800" Then You're Paying TOO Much! | Toledo New Bath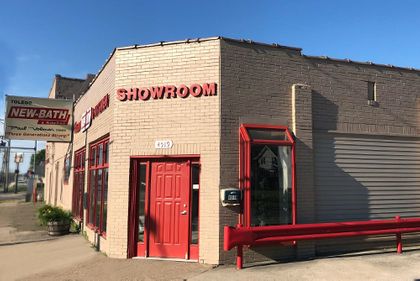 Monday-Thursday: 9-5
Friday: 9-4
Saturday: 9-12
4519 Bennett Rd, Toledo, Ohio 43612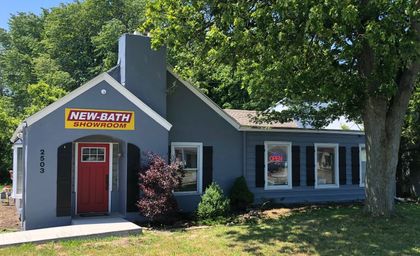 Monday-Thursday: 9-5
Friday: 9-4
Saturday: 9-12
2503 North Reynolds Rd, Toledo, Ohio 43615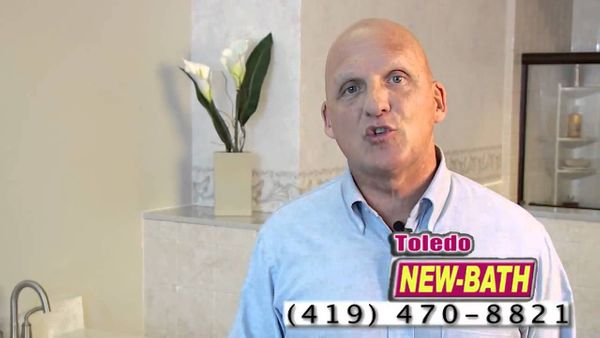 Clint Longenecker - How Do You Know You're Paying Too Much?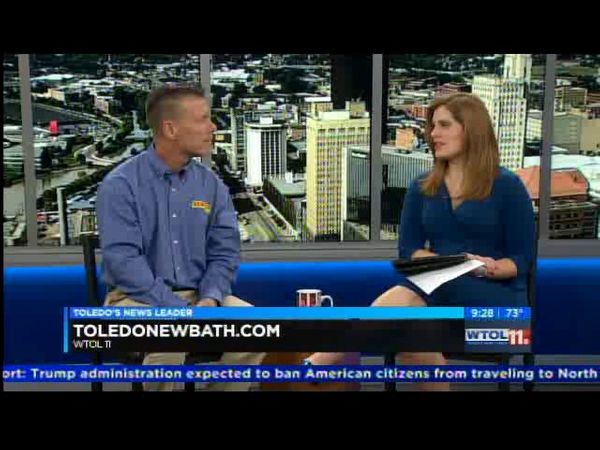 Toledo Newbath on WTOL's "Your Day"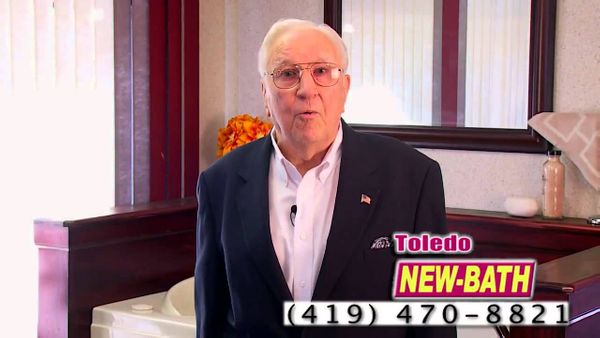 Gordon Ward - How Do You Know You're Paying Too Much?