Bathtub to Shower Conversions
Are you having trouble getting in and out of your bathtub? If so, we have many home solutions for you!
Have you ever considered a tub to shower conversion? Quite simply it is where we convert your existing bathtub to a large, roomy, easily accessible, safe, walk-in shower.
Many people would like to purchase a walk in tub, safety tub, step-in tub, but the cost is prohibitive. In another way… it simply does not fit their budget. For approximately 50% of the cost, we can convert your existing tub to a walk in shower.
Our competitors; Bathfitter, Rebath, Bath Planet, Bath Solutions, and Arnold's Home Improvement, charge several thousands of dollars for this project. We typically beat their prices by 20 to 25 percent and our products come with a lifetime warranty!
After agreeing to the scope of work, the materials are ordered and an installation date is agreed upon. We use the highest quality fixtures in the industry including, Kohler, American Standard, Delta, and Artistokraft.
Our shower base acrylic is the thickest and the best quality in the industry. Our walls made out of the same acrylic, are custom fit to your specific bathroom.
Special Note: We like to compare and contrast it to the process of getting a "custom" suit. A suit or clothing purchased off of a rack is typically not a great fit for you, as opposed to a custom suit that is made for you. It is the same with your bathroom. As with your body shape, your bathroom is not measured "off the rack" it has specific sizes, depths, and nuances that only your bathroom has.
Once all these measurements are identified, our installers remove your existing bathtub and walls and install your custom fit bathroom in only two to three days. Once the project is completed, we will clean up and remove all garbage and debris from your home.
A tub to shower conversion is our most popular project and we have installed over 2,000 over the past 25 years to residents in Toledo and surrounding area!
Call us today to begin to take safe and enjoyable showers in a beautiful modern acrylic based shower!
Why Do A Shower Conversion?                        Why Choose Toledo New Bath?
Safety To Keep From Falling In Tub
Available In Many Styles & Colors
Lifetime Warranty
Grab Bars & Safety Seat Available
Over 40 Years of Experience
Experienced Installers
Local Stores With Two Showrooms
Large Selection Of Top Quality Brands
Toledo's #1 Bathroom Remodeler with Certified Senior Home Safety Specialists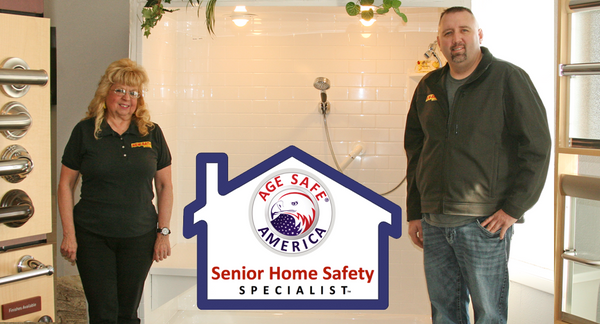 We Are Here To Make Your Bathroom Safer
We joined with Age Safe America to certify our employees in the importance of senior home safety, fall prevention and bathroom modifications. So you can always feel safe, secure and independent while in the comfort of your own home.
Our senior safety specialists can help you choose which bathroom safety features best suit your needs, so you can safely and happily live in your home longer.
MANY SHOWROOM MODELS ON DISPLAY
Reynolds Road Showroom
2503 North Reynolds Rd
Toledo, Ohio 43615
419-389-9950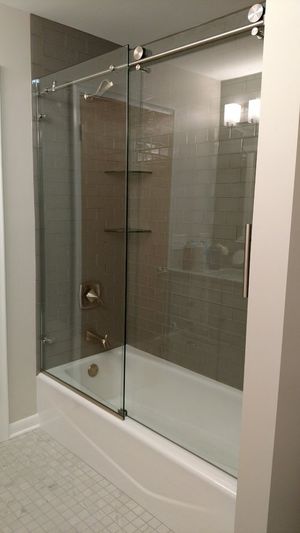 Bennett Road Showroom
4519 Bennett Road
Toledo, Ohio 43612
419-470-8821