Toledo New Bath Can Give The Look You Want!
Why wait so long?
Are you tired of waiting? Tired of waiting for the new car you ordered? Tired of waiting for your new furniture? Tired of waiting at the grocery store? Tired of hearing the word, "backorder" at Toledo New Bath? We are back to pre-pandemic wait times! Our wait times are approximately 8 to 10 weeks on our standard bathroom remodels. Our competitors Are quoting twenty-eight weeks from sign up to installation time, that's seven months! That's ridiculous! We have the shortest wait time in the industry! We will be honest; it has taken a little longer to receive custom orders and specialty bathtubs and showers, but on conversions and walk-in tubs, we are approximately 8 to 10 weeks. Regarding walk-in tubs, we are the fastest installers which is critical in a time-sensitive situation. Also, our prices are twenty-five to thirty percent less than our national competitors.
We also give you the opportunity to come to our showroom and sit in our display models. Our new "local" competitor, located in Akron, Ohio — Bath R Us claim they have a showroom — they don't have one if you ask them, they will tell you it's coming soon. Bath fitter, who are located in Pennsylvania claim they have one-day shower remodels, which is also not true. We will give you an honest quote on your bathroom project and honest answers to your questions.
We encourage our customers to visit one of our local showrooms. Either visit 4519 Bennett Rd., Toledo, Ohio 43612 or 2503 North Reynolds Rd., Toledo, Ohio 43615. Please notice both showrooms are located in Toledo, Ohio! That's local! The other option is our sales associate will come to your house and give you a free estimate! Some customers prefer to do both! They shop our showrooms and then have a sales associate visit their home to iron out the details. That's fine! Also, here's what's important, this is a large and important purchase and decision, we encourage you to take your time and make a decision that is best for you! Please give us a call today to arrange a consult, and remember we are a local company with the shortest lead and wait time in the industry! Call today!
Are you tired of being misled? Are you tired of only having the options to pick out colors and patterns from a book or a computer screen? We are here with two local showrooms!
Toledo's #1 Bathroom Remodeler with Certified Senior Home Safety Specialists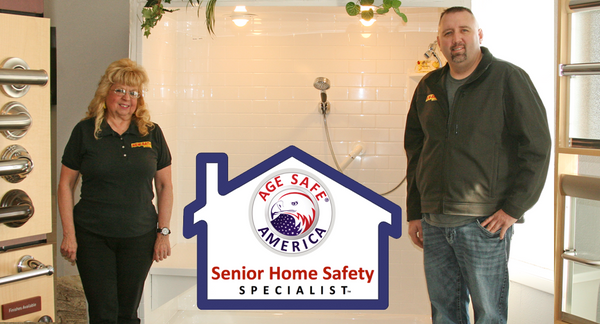 We Are Here To Make Your Bathroom Safer
We joined with Age Safe America to certify our employees in the importance of senior home safety, fall prevention and bathroom modifications. So you can always feel safe, secure and independent while in the comfort of your own home.
Our senior safety specialists can help you choose which bathroom safety features best suit your needs, so you can safely and happily live in your home longer.
MANY SHOWROOM MODELS ON DISPLAY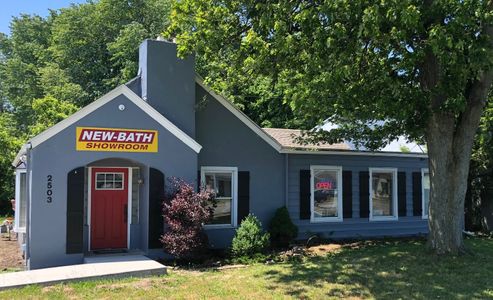 Reynolds Road Showroom
2503 North Reynolds Rd
Toledo, Ohio 43615
419-389-9950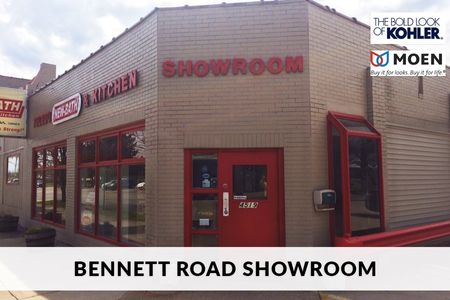 Bennett Road Showroom
4519 Bennett Road
Toledo, Ohio 43612
419-470-8821