Local Toledo Bathroom Remodelers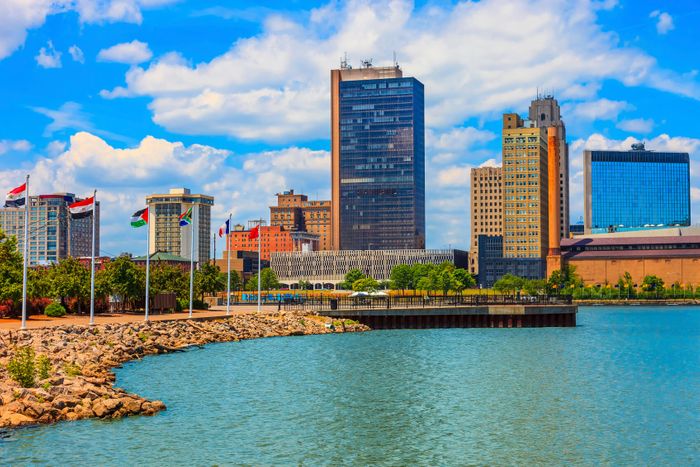 Proudly serving Toledo, Ohio for the past 50 years
Why Should You Choose A Local Bathroom Remodeler?
If you're debating between using a national company or a local company to remodel your bathroom, we highly suggest a local company. Here's why:
1. National companies are known for their flashy contests and giveaways, but in reality, these promotions often come from their overpriced products and services. The money they spend on these promotions is ultimately coming out of your pockets. Save yourself the hassle and expense by opting for a local contractor that offers fair and transparent pricing without all the unnecessary promotions.
2. National companies are focused in various areas. At Toledo New Bath, we've been specializing in bathroom remodels for 50 years and take pride in our singular focus. We devote all our efforts to perfecting our craft in bathroom renovations, ensuring we provide our customers with the best quality service and product.
Our professionally trained installers have years of experience and have undergone extensive factory training from the manufacturer themselves. With a national company, you never know who's working on your bathroom or their level of experience in this area. Put your trust in Toledo New Bath for specialized expertise and a seamless remodeling experience.
3. When you choose a national company for your bathroom remodeling project, you could be signing up for headaches and frustration. If you have an issue before, during, or after the installation, you might find it nearly impossible to get through to the company's customer service team.
At Toledo New Bath, we understand the importance of local availability and personalized service. Our team of service technicians are always ready and available to assist you in the rare case of an issue or if you simply need help. We believe in the value of communication and our team will work together with you to ensure your satisfaction every step of the way.
4. When you choose a national bathroom remodeling company, your money might not stay within your local community. However, at Toledo New Bath, we pride ourselves on our commitment to local investment.
All of our employees live within 40 miles of Toledo, and we make sure that any profits or salaries earned at Toledo New Bath are spent and reinvested in Southeastern Michigan and Northwest Ohio. By working with us, you're supporting the residents of your local area.
Call us today for a free estimate at 419-389-9950 and come visit our 2 local showrooms!