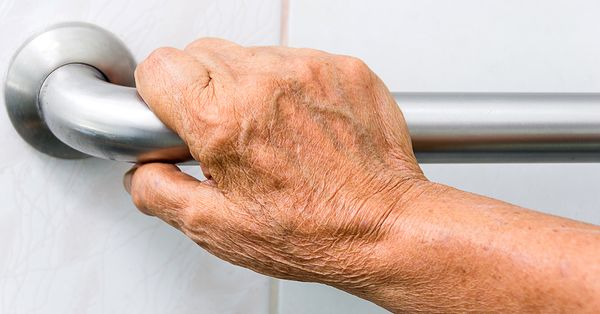 Bathroom Safety for Seniors
Many daily bathroom activities can become a problem if a senior has limited mobility issues or if they are wheelchair bound. That's why bathroom safety is a real concern for older adults and people with aging parents. Updating or remodeling a bathroom for seniors helps them remain independent. A walk in tub helps seniors to bathe safely and conveniently. All seniors need to do is to open a side door where they can step inside and be comfortably seated. This is so much better than their trying to step over and onto a slippery tub.
When a bathroom doesn't provide accommodations to help with accessibility, it then becomes a future perilous environment. Many people, including seniors, are admitted to hospitals due to slips and falls in the bathroom. If you don't have a steady gait or are in a wheelchair, a well designed and accessible bathroom is a must! Your bathroom should be easily accessible and well-equipped with assistive accessories to keep seniors steady, safe, and secure.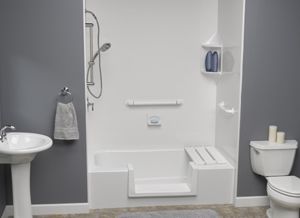 As an expert bath fitter specialist, we offer a few suggestions for bathroom safety for seniors, such as:
Safety grab bars
Seating designs
Transfer benches
Quality shower conversion
Walk-in tubs
Let our consultants look at your current bathroom and offer you the right solutions for bathroom safety. We'd love to show you how a walk in tub and other assistive amenities can enhance your overall design. We pride ourselves on designing safe environments with beauty and ease for our Northwest Ohio residents and Southeast Michigan families.
In addition, we can install a hand-held shower head with temperature water pressure gauge for easier reach and control. Our walk in tubs is also equipped with faucets and controls that are within an arm's length. The bathroom is one of the more dangerous rooms in a home because its floors and surfaces remain wet.
We are your Toledo area one-stop bath refitter company for all your bathroom remodeling needs. Toledo New Bath & Kitchen believes in providing seniors with a hygienic, comfortable, and safe bathroom. Our bathroom remodel team has over 40 years of experience and knowledge. Accessibility solutions are our speciality which is why you should contact Toledo New Bath & Kitchen today.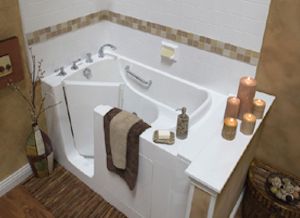 Updating your Current Bathroom
If you would like to remodel or update your bathroom, our contractors can handle projects great and small. As your general contractors, we are licensed, certified, and insured experts in home remodeling, repair, and rebuilding. When you hire us, we guarantee that your bathroom will be quality fitted with today's best safety fixtures.
At Toledo New Bath & Kitchen, we also specialize in vanities, sinks, liners, countertops, medicine cabinets, lighting, fans, flooring, toilets, plumbing fixtures, mirrors, bathroom doors, and more.
For free quotes, contact us so we can show you how we can convert your bathroom at an affordable price. You can also come into either of our two showroom locations that are handily located in Toledo.
Call us today (419-470-8821) or email us at Info@ToledoNewBath.com.
How Can I Make My Bathroom Safer?