Our quick draining walk-in tubs are custom built to suit your needs!
Walk-In Tub Installation
We have helped seniors live safely in their own homes for over 50 years.
A professionally installed, custom built and quick draining walk in bathtub can help you or someone you love live a safer, more convenient life. Toledo New Bath approaches every project with the utmost attention to detail. We want to ensure that our customers are completely satisfied with our finished product, especially if it was created to promote independence. Our diligent, courteous experts will help you select the right model for your needs, whatever they may be. We have many features and assessors to choose from, or you can enjoy them all with our Loaded Walk-In Tub Package for one great price. We've helped thousands of seniors throughout Northwest Ohio feel more comfortable and safe in their homes – we can help you too.
We have solutions to fit every seniors budget!
Walk in tubs are a specialty at Toledo New Bath. If you are having a hard time getting in and out of the tub, a walk in tub may be the answer for you. Our sales consultants can look at your existing bathroom and determine how a walk in tub can be added with little difficulty while maintaining the overall look of your current bathroom. We can also work a walk in tub into the design of your bathroom remodel. We also have many features to choose from, including luxurious comfort assessors! At Toledo New Bath & Kitchen, we pride ourselves on making bathrooms more accessible to the residents of Northwest Ohio and Southeast Michigan.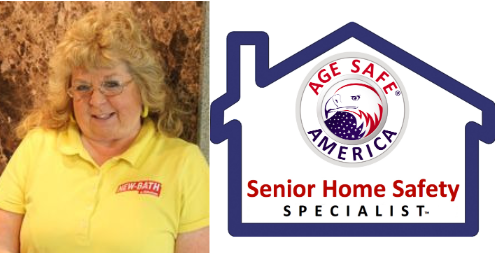 Speak with our Senior Safety Specialists today!
Our Walk-In Tub Gallery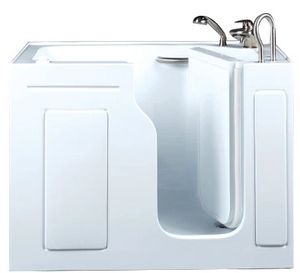 In-Swing Economy Walk-In Tub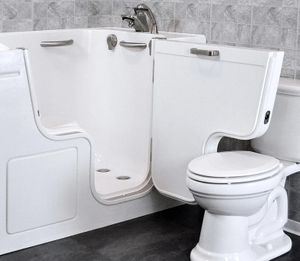 Out-Swing Door Easily Opens in Tight Spaces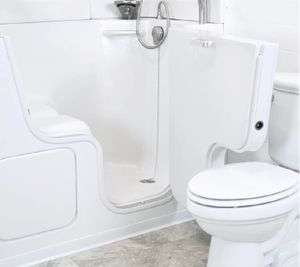 Out-Swing Doors Designed to Open Over Most Toilet Sizes
Complete Bathroom Remodel With Easy Access Walk-In Tub With Seat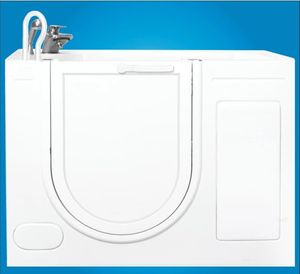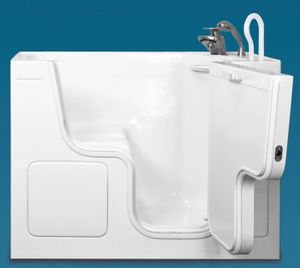 Professionally Installed, Custom Built Walk-In Tub For Seniors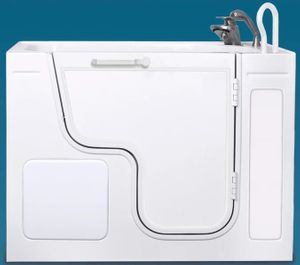 Acrylic Out-Swing, No Step Walk-In Tub
Many Showroom Models on Display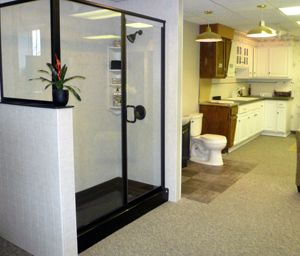 Bennett Road Showroom
4519 Bennett Road
Toledo, Ohio 43612
419-470-8821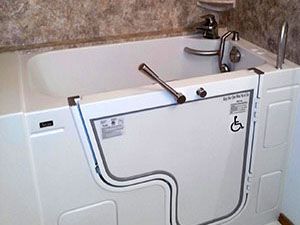 Reynolds Road Showroom
962 S. Reynolds Rd.
Toledo, Ohio 43615
419-389-9950