Which Bathroom Update Are Your Looking for?
Toledo's #1 Bathroom Remodeler with Certified Senior Home Safety Specialists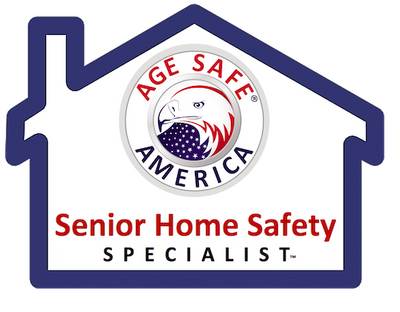 We Are Here To Make Your Bathroom Safer
We joined with Age Safe America to certify our employees in the importance of senior home safety, fall prevention and bathroom modifications. So you can always feel safe, secure and independent while in the comfort of your own home.
Our senior safety specialists can help you choose which bathroom safety features best suit your needs, so you can safely and happily live in your home longer.
Toledo New Bath
We specialize in Bathroom Remodels
Trained & Experience Staff
Lifetime Warranty
Best Price Guarantee
Top Quality Brands & Large Selection
Unmatched craftsmanship, and pride
Serving our senior population near you
Complete Bath Remodels!
Replacement tubs & walls.
"Safety Bath" tub to shower conversions.
Vanities, sinks and counter tops.
Medicine cabinets, lighting and fans.
Flooring: linoleum, laminates, tile & DuraCeramic.
Installation of toilets, faucets and plumbing.
Installation of ceramic tile and shower doors.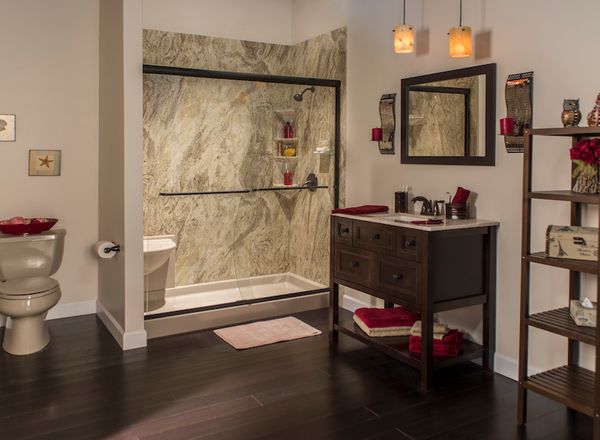 One Day Installations 
Who wants their bathroom and house torn up for days during remodeling? Maybe weeks? The answer: of course no one!
Give us ONE DAY and we'll give you a new beautiful shower with luxurious new fixtures in your choice of colors and styles – installed by experts at a price you can afford.
We have an experienced crew of professional installation experts who have over 50 years of installing bathrooms.
Most remodeling and installation jobs can be completed in one day and you will have your bathroom back in full service.
Satisfaction guaranteed. Call us Today! Enjoy your new shower tonight! 419-470-8821
Locally Owned With National Quality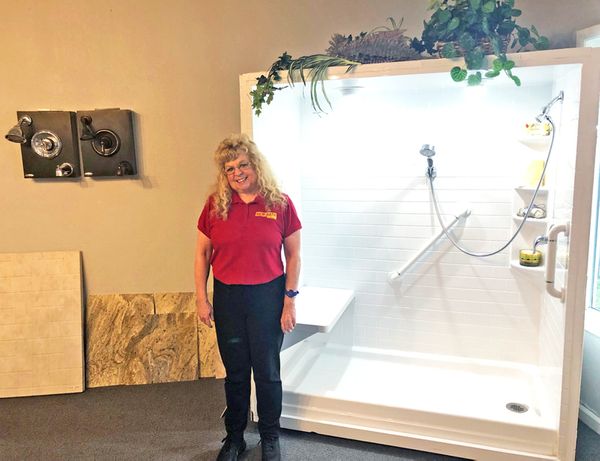 Bathrooms - That's All We Do!
There's a saying "There's something in a name - New Bath." We have been remodeling bathrooms in Northwest Ohio and Southeast Michigan for nearly 40 years. Bathrooms are all we do! We have experience in installing walk-in tubs, tub liners, bath fitters, vanities, floors, toilets, and showers. We can convert your existing bathtub to a custom made walk-in shower with safety accessions including grab bars and safety steps. We have a large selection of walk-in tubs available with many on display at our two showrooms near you. We have been assisting senior safety in their homes for many years. Our sales consultant, Mark Rediger, is a certified senior safety expert. He is factory-trained and has spent a lifetime in the nursing home and health care industry.
Other home improvement companies, handyman specialists, and home solution companies do many things, but do you really want an installer who put on a roof yesterday, waterproofed a basement the day before or cleaned out some gutter last week installing your bathroom shower? There's another saying, "Jack of all trades and master of none." Toledo New Bath, that all we do - bathrooms.
Our installers have over 50 years of experience installing bathrooms, showers, walk-in tubs, conversions, and accessories. We use suppliers who are known for their quality in the industry such as Moen, Kohler, Toto, BCI, American Standard, San Spa, Delta, and B&R Safety. We provide local service and reliability backed by national quality. Our salesmen have over 40 years of experience in solving customer problems. We use the motto, "Treat others the way you would like to be treated" in our sales approach. We do NOT use high-pressure sales tactics. We won't overstay our welcome in your home.
We encourage you to visit our showrooms near you and see our products on display. We want you to select and purchase what is good for you, not what someone else wants to sell to you. Please call us today to set up a free, no pressure in-home estimate. You will be glad you did!