Want to save money all while getting a brand new bathroom with the best quality craftsmanship and products? Don't dial 1-800 again, instead, call the best locally-owned bathroom remodeler in Toledo!

It Is 2023, Stop Calling 1-800! Instead, Call The Professionals At Toledo New Bath
If you are calling 1-800, you are paying WAY TOO MUCH! Do you know how much Tom Selleck, Christina Haack, Terry Bradshaw, Pat Boone, Joe Namath or other celebrities charge to do a commercial for a company? I don't know and I am sure you don't know either, but I can guarantee it's A LOT! Guess who is paying for their fees? You are!! It's built into the price of your bathroom remodel, conversion, walk-in shower, walk-in tub, safety tub or Jacuzzi tub. We are Toledo New Bath and we have the most competitive prices in the industry. We know our competition. We survey the market and we have saved our customers as much as 40% off of the quotes they received from others. 1-800 numbers cost a lot of money, that is why we do not have one. When you see these celebrities and famous people pitching bathroom products, remember they are not cheap, they are not inexpensive and their appearance fees are built into the cost of your purchase price.
All The Reasons To Contact Toledo New Bath For Your Next Bathroom Project
Who are we? We are Toledo New Bath. We are a local bathroom remodeling company. We have two showrooms for you to visit and see displays of the kind of work and products we do and use. We have been in business for over 50 years and have completed over 5,000 projects and remodels. We use the highest quality acrylic in the industry. We use Moen, Kohler, American Standard, Toto, Mansfield, Craft 33 and Delta suppliers to name a few. We do not have national advertising campaigns, we don't hire expensive "pitch people" or famous celebrities and we can pass those savings along to our customers. We serve an approximate sixty mile radius of the city of Toledo, this includes cities such as: Findlay, Napoleon, Tiffin, Bowling Green, Port Clinton, Swanton, Fostoria, Defiance, Fremont, Perrysburg, Maumee, Sylvania, Oregon, Northwood, Point Place, Genoa, Oak Harbor, plus the cities of Temperance, Monroe, Dundee, Ann Arbor and Adrian in Michigan. Please, give us a call and let us give you a no hassle, no pressure free quote. Most importantly, if you are calling 1-800, you are paying TOO MUCH!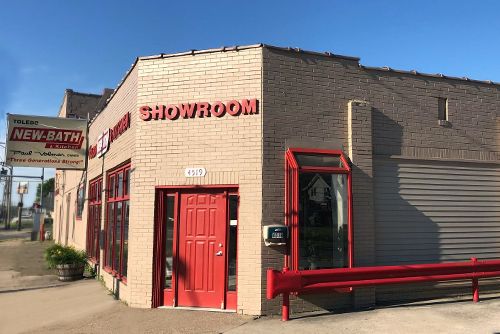 Monday-Thursday: 9-5
Friday: 9-4
Saturday: 9-12
4519 Bennett Rd, Toledo, Ohio 43612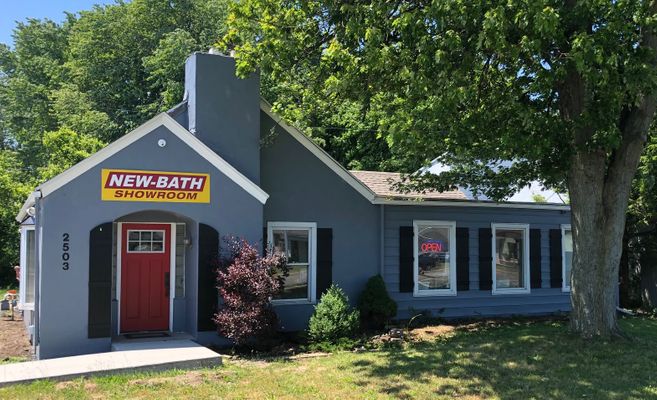 Monday-Friday: 9-4
Saturday: 9-12
2503 North Reynolds Rd, Toledo, Ohio 43615