Why Use Local Bathroom Renovation Contactors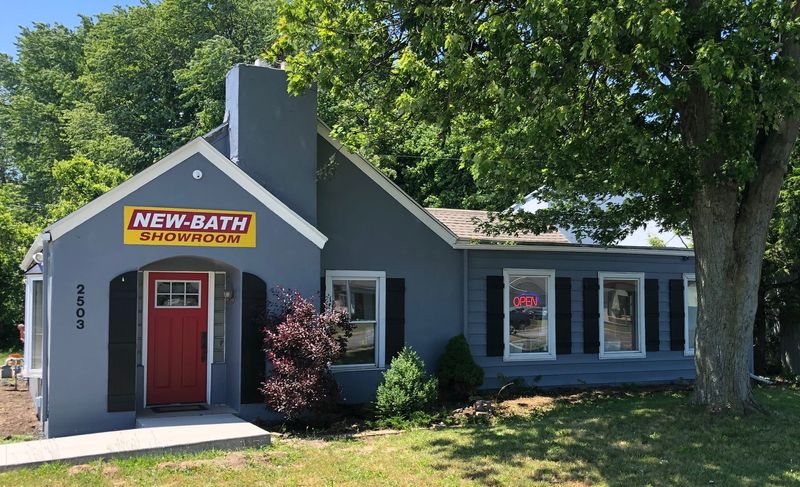 Why should you choose a Toledo based bathroom remodeling company?
That's the big question!
The most popular reasons that customers choose us to complete their bathroom remodeling and renovations are our high quality products, the number of years that we have been in business, our positive reputation, and of course our affordable prices. The number one reason, however, has always been because our remodeling company has showrooms, owners, and employees that are all local. So here are just some of the benefits of hiring local contractors to renovate your bathroom.
1. We have 2 local showrooms. When was the last time you selected an automobile out of a magazine and then ordered it? If you're like most of us the answer is probably never. You see a car you are interested in, do a little research, then head to the car dealership and view the car. You sit in it, try out the controls, how it feels, whether you can get in and out of it, how it looks in person, etc. Some of the small town car dealerships estimate 95% of their sales come from within twenty five miles of their showroom. It is the same with bathroom remodeling. We have walk-in tubs, conversions, vanities, toilets, grab bars all on display in one of our two local showrooms. We don't want you to select your products out of a catalog. Instead come in to our showrooms and see everything in person and try them out. Select something you want, not something someone wants to sell you.
2. When you choose our company to remodel, renovate, or install your new bathroom then you can be assured that your hard earned dollars stay in northwest Ohio/ southeast Michigan. Local people like to support local people. All of our employees live and work locally, all the money we earn is reinvested and spent in northwest Ohio and southeast Michigan. Our employees are friendly and loyal to each other as well as local businesses. Our suppliers are local and we support them as well. Working with remodeling contractors that support the community from beginning to end just makes sense. Our products are all American made and we are proud of that fact. There is something to be said for the statement" buy local" because that is what enables small businesses to survive and thrive
3. Service is important. It's no secret that the remodeling and renovations business is a tough one. We will always give you our best work, but we are prepared to help you if any issue ever arises. Toledo New Bath has a specialized employee who is dedicated to helping rectify service issues. We do our best to try to make sure every bathroom remodel and installation job is completed without any issues after completion, but unfortunately that's not always the case (if any contractor tells you they never have any issues after a job then you can look at them that tell them that you know they're lying). Ten years ago we decided we wanted to be the best company at addressing any service issues as soon as possible. If you call a random 1-800 renovation contractor and get your job done by them and there is a service issue, who are you going to call? 1-800 who may not be anywhere near you? Are they going to send out a specialized renovation contractor from somewhere near you in Cleveland? Chicago? Harrisburg PA? Canada… no they are not. Then you are left high and dry. We get calls every week asking if we service our competitors' products and services, so we know who does not take care of their customers. Plus those 1-800 numbers are not local, which means no in-person showrooms and they'll be taking your money out of your community. We are here in Toledo every day, and available to assist you with any issues that may arise.
Call Toledo New Bath today… by the way it's a local phone number!
419-470-8821