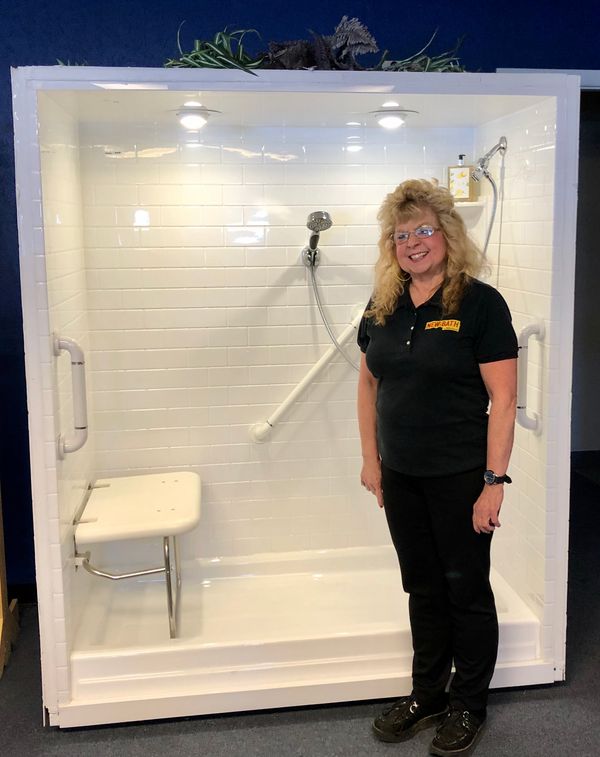 Thinking Ahead
With the holidays quickly approaching, it can be a time of great stress or peace! Having peace of mind that you never have to worry about leaving your home and being forced into a situation that is uncomfortable is a vital necessity!
As a Senior Safety Specialist, my job is to access and evaluate your bathroom needs and safety. The peace of mind we receive when we know we can remain in our homes that we love and are comfortable in, knowing we are safe, is of great value! That is why our company, Toledo New-Bath offers a wide variety of bathroom accessories and necessities that help keep you safe and in your home where you belong. For your safety, we offer a long line of grab bars, safety seats, walk-in tubs & walk-in showers.
Just as we plan ahead for the holidays, making sure all our meals are planned out and decorations ready for our family gatherings so everyone will be comfortable and excited, looking forward to a time of fun, peace, joy, and happiness with our family in our home. We also need to take the same care and preparation for safety in all parts of our home, especially the bathrooms.
Planning ahead is smart thinking! Never wait until it is too late and a fall or something drastic has occurred. Then, you are unprepared and forced to make decisions that are uncomfortable, even as much as having to leave your home because of safety purposes.
Every year, statistics show a large number of senior citizens who slip and fall or encounter other accidents in their home due to lacking the proper safety measurements needed, especially in their bathroom. Having protection in place gives you peace of mind and keeps our loved ones safe!
With our experienced and knowledgeable sales representatives we can access and provide all your bathroom safety needs. Our company, Toledo New-Bath, takes great pride in accessing senior citizens' needs and providing all the bathroom products needed for keeping you safe and in your home longer.