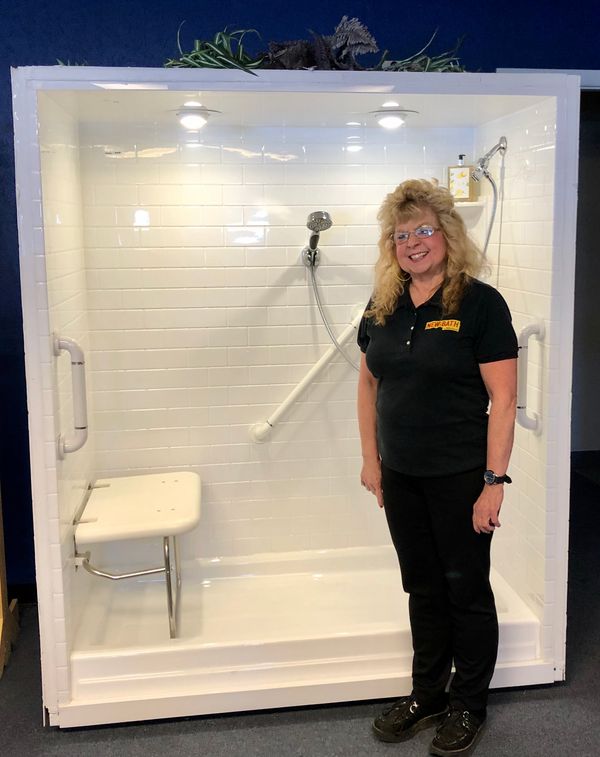 Spring Is Here! Come Visit Us & Start Your Bathroom Remodel Today
What does the Spring season bring? Everything that was dormant starts to bloom and come alive! You begin to see flowers that were closed up during the winter season, opening up, showing their colors, and blossoming. What was old and dried up becomes new! It is a season where those that were hibernating come out and experience the freshness and newness of everything around them!
Just as the beauty of nature is seen coming alive with vibrant colors and new designs of plants and flowers, let us give your bathroom a make-over that will have it bright and colorful and looking like new! We offer here at Toledo New-Bath a variety of products in colors and designs that will give your bathroom a brand new look! Anything from walk-in showers to walk-in tubs and full bathroom systems with a variety of safety features such as grab bars and safety seats.
Come visit one of our showrooms and see for yourself! Our new showroom location is at 2503 N. Reynolds (between Bancroft & Central) as well as our main location at 4519 Bennett Rd. You will not only be able to see but try out our products as well! Picture what a new, fresh bathroom would feel like.
As one of the Senior Home Safety Specialists, I will greet you with a smile and help you to meet all your bathroom needs. Take advantage of our "Spring Home Show Special" we are offering with a $1000 off any Bathroom System or Walk-In tub. Our showrooms give you the opportunity to come in here for a private showing. We also give "free estimates" in your home with the same Spring Home Show Special offer.
So now that spring is here and old things are becoming new, let us here at Toledo New-Bath make over your old bathroom to look like new again! This is our spring special offering. So come and take advantage now!