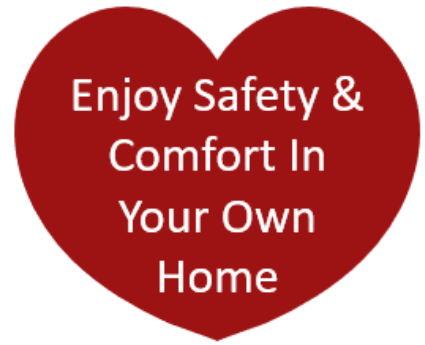 New Year
January is usually a month of "New Beginnings". We start the New Year. We make New Year's Resolutions. It's a "New Season"! We "let go" of the old and ring in the New! As many start evaluating their lives and seeing where they are going vs where they have been, new ideas also arise.
For most people they are happy the year 2020 is over and ready to start a New Year!
At Toledo New-Bath, we opened a new location in 2020 that is going strong! We have more space and we are able to offer more products. Going into the month of January, we have our "Senior Special" ads running and as always our focus is on "Safety"! I invite you to our new location at 2503 N. Reynolds, between Bancroft and Central Ave. My name is Linda and I am your "Senior Home Safety Specialist". I will greet you with a smile and gladly show you all the different options available to keep you safe and in your home longer. There are walk-in tubs & shower conversions you can see and try out as well. Toledo New-Bath also carries a variety of grab bars, safety seats, hand held shower faucets, vanities, and ADA toilets. The grab bars we offer are strong and durable. They can be installed not only in your bathroom but other areas of your house as well for safety. Many others have had grab bars installed in their entrance way coming in from the garage to the house. Also they can be installed outside your bath surround area like by your toilet or sink to keep from falling in your bathroom.
We are a complete bathroom remodeling company that will gladly meet any of your bathroom needs. Going into the New Year of 2021, I am sure safety is on everyone's mind.
This New Year looking somewhat different than those in the past, due to Covid 19, people are choosing to stay at home more. As they make this choice, they look for ways to improve the space in their homes, by updating or remodeling. Bathrooms are usually thought of first due to safety issues, especially wanting to stay in your home longer. Refreshing your bathroom always makes you feel good!
Whatever your bathroom needs are we here at Toledo New-Bath are here to help! So call us or stop in one of our showrooms and visit. I am here to greet you with a smile, answer any questions you may have, and show you the many options we have available for your bathroom needs!