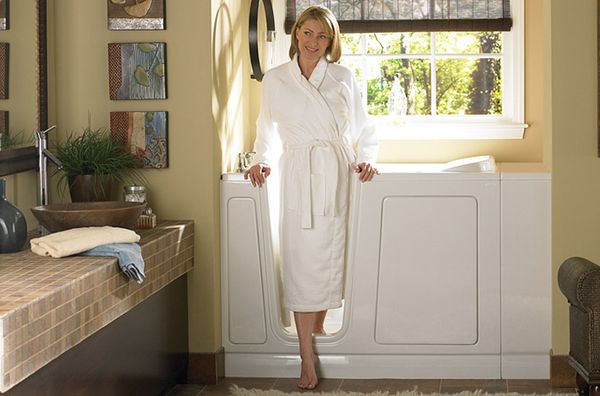 Best Bathroom Remodeler In The Area
Do you keep searching "bathroom remodelers near me" but get overwhelmed by the results? It's important to choose a skilled and experienced bathroom contractor that you can trust, no matter the project size. Without the right contractor a bathroom remodel can quickly become stressful, costly and timely. And because remodeling contractors are not all the same, you must take the time to choose one you trust can trust. Check out their showroom, make sure they are licensed and insured and don't be afraid to ask for referrals or references. For more tips on how to choose the right bathroom contractor, read our article on Selecting The Right Remodeler.
Still searching for "bathroom contractors near me" without success? Look no further! Toledo-New Bath has been a reliable and trusted source for bathroom updates and remodels for over three generations. We have the skills, experience credentials to bring the bathroom of our dreams to life. Both of our local showrooms are fully stocked with fixtures like walk-in tubs, bath liners, bathtub replacements, walk-in showers, bath and shower conversions, surrounds, bathroom safety fixtures like grab bars and more. Whether you need a complete bathroom remodel or bath conversion, our no-pressure sales staff will happily help you create the bathroom of your dreams. Wondering how to remodel a bathroom for an elderly loved one? We joined with Age Safe America to certify our employees in the importance of senior home safety, fall prevention and bathroom modifications to help our customers stay happier and healthier in their own home for longer.
We are the best at what we do because it's all that we do! Call Toledo New-Bath today for any and all of your bathroom update needs. Click here for your free bathroom estimate!