Holiday Specials
Never Seen Before Holiday Special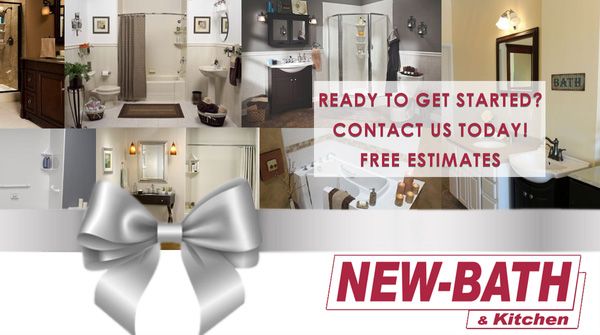 Never Seen Before Holiday Special
It is a great day here at Toledo New-Bath! We are offering a "Never Seen Before Holiday Special"! Call now and get in on our early "Black Friday" deals!
A $1000 off for any walk-in tub and $750 off any new bath system while supplies last! Along with that, you get a lifetime warranty and includes installation! We have waiting and ready to serve you with a friendly smile any of our customer service reps.
Call now or visit our showroom to view, try out, and sign up for these fabulous holiday specials!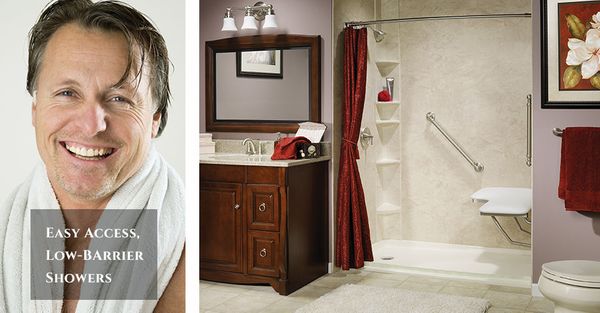 At Toledo New-Bath we offer a variety of styles and designs. It is our showrooms and great customer service that sets us apart from our competitors! We are your complete bathroom remodelers. No job is too small or too big from installing grab bars to complete bathroom systems!
Keeping seniors safe and in their home longer is more important now than ever! We value your safety!
Everyone enjoys being at home and the comfort and coziness, peace and safety we feel in our homes. Some snuggle up by the fireplace. Others enjoy a room full of family and friends all mingling and sharing memories of the good times they had together.
But what if suddenly you had to leave the comfort of your home? Due to being unprepared and circumstances changing, you are forced into a situation you are not prepared for! Any unfamiliar surrounding, loss of independence, and surrounded by people other than family can be avoided by preparing in advance! At Toledo New-Bath we see this happen all too much because of lack of preparation for safety in your home!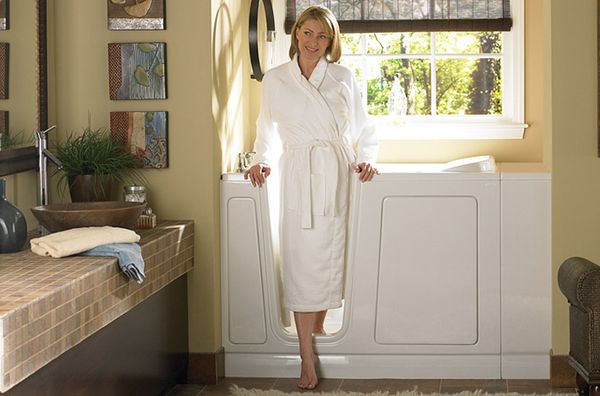 Bathrooms are the number one cause of a sudden fall or slip due to lack of safety measurements in place. As we get older, our reflexes and bodies are not as sharp. A little help for cautionary measures like grab bars and safety seats in your bathroom help prevent these unforeseen circumstances. A walk-in shower that is easily accessible or a walk-in tub both help you stay safer and in your home longer.
Being prepared in advance is always wise when accessing your home and safety measures needed. As a Senior Home Safety Specialist, I am trained to help you with all your bathroom safety needs. The month of December is a good time to start thinking ahead for the next year.
So call and take advantage of this "Holiday Special" We are only a phone call away!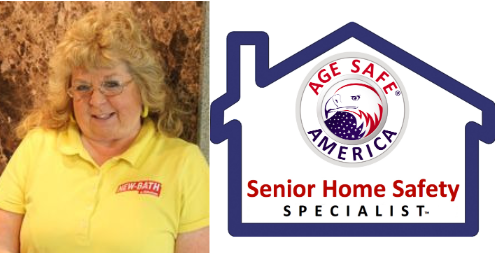 Come visit our showroom and see, feel, and try-out for yourself! My name is Linda. I am at our new location on 2503 N. Reynolds Rd. showroom. I am a Senior Home Safety Specialist! I would be happy to talk with you and help you with any of your bathroom needs! All of our estimates are "free" and done with a smile!
Come visit me today and I will welcome you with a big smile!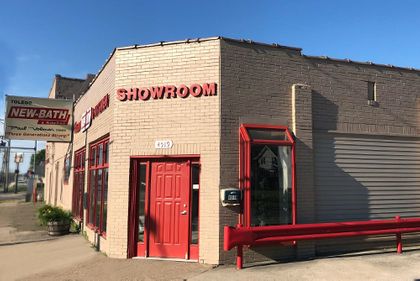 Monday-Thursday: 9-5
Friday: 9-4
Saturday: 9-12
4519 Bennett Rd, Toledo, Ohio 43612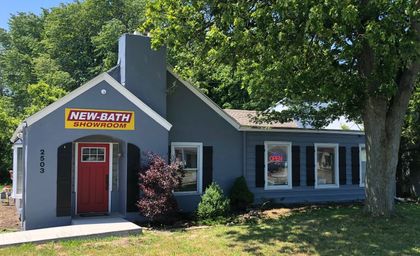 Monday-Thursday: 9-5
Friday: 9-4
Saturday: 9-12
2503 North Reynolds Rd, Toledo, Ohio 43615