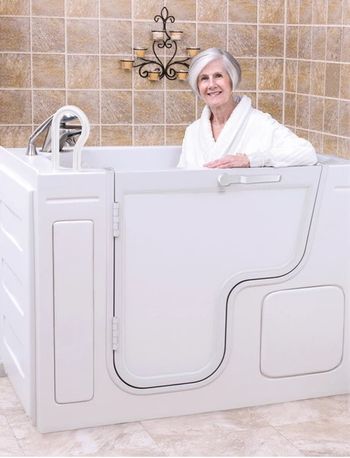 Keep You Safe In Your Home
Our mission has been to keep seniors safe and in their home longer. This mission is important now more than ever!
25% of all COVID-19 deaths have occurred in nursing homes. Additionally, visits to nursing homes to visit loved ones has been prohibited. Toledo New Bath has been assisting seniors in their homes for nearly 40 years. It's what we do!
Please contact us today for a free estimate and suggestion on how to transform your bathroom into a safe, sanitary and modern one.
These are difficult times for all of us, as a local company we want to assist you the best we can. We are all in this together let's all stay safe and healthy.
Our Sales Team
Our sales team is practicing the strongest of safety measure including social distancing, the wearing of masks, proper hand washing and sanitizing.
For the comfort of our customers and design consultants, we are adjusting how we do business and are now offering free virtual bathroom remodel design consultations.
We're doing virtual estimates remotely and obtaining signed contracts with ZERO contact with our customers.
We're disinfecting showrooms and products multiple times a day.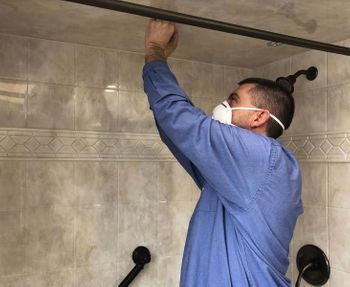 Our Installers
For proactive measure, at a minimum, we've adopted the guidelines of the Red Cross to limit the spread of COVID-19. Some of these guidelines include, frequent hand washing for 20 seconds, making sure employees stay home if they feel sick, social distancing and wearing face masks.
We are also taking proactive measures to ensure your safety in your home.
Please reach out to us for the specific precautions and steps in your area.